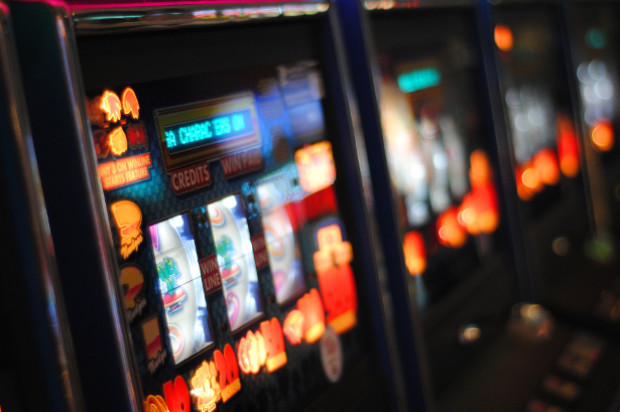 If you're a keen PC gamer who also enjoys playing video slots, there are several titles that are definitely worth a look. Many slots designers have drawn their inspiration from the world of video gaming and whichever online casino you visit, you're sure to find several such games.
If you visit sites like AllVideoSlots, you'll find that there are plenty of slots that are based on some of the classic PC and console titles of the past. However, if you're looking for some of the top PC game-inspired titles available today, check out these five.
Big Froot
Created by Saucify, Big Froot is a blast from the past. Its 90's style 8-bit graphics have a wonderful retro appeal while its punchy music encourages you to spin over and over! Even better, if you play for long enough, you'll be in line to receive some pretty huge jackpots. While the bonus features aren't anything out of the ordinary, the bonus scatters will reward as many as 15 free spins and double your potential winnings.
Worms
Worms was one of the most popular PC game franchises and Blueprint Gaming has seized on the potential to appeal to fans by creating a Worms-inspired slot. Not only does this title look like the real computer game, but it's also jam-packed with themed bonuses for you to enjoy. Spin the reels to see two teams of opposing worms try their best to wipe each other out in some seriously fun ways. You'll see worms as symbols as well as various weapons and guns that come directly from your PC screen. There are some great mini-games to enjoy here too including the Crate Escape and the Space Trail Bonus, both of which catapult you right into the heart of the old PC game.
Shogun Showdown
If you remember the Shogun Showdown PC game, you'll love this themed slot that showcases a fight between two shogun warriors. Whenever they go into battle, players benefit from numerous bonuses and since each shogun is different, individual features are triggered. It might be simple, but it certainly looks spectacular and it's ideal for anyone who likes to play for extended periods thanks to its low variance.
Atari Pong
If you're an old-school PC gamer who remembers the good old days of video gaming, you'll remember Atari Pong. This title was created by PariPlay and it perfectly captures the original pixel art and 8-bit audio. This isn't just a sentimental look at one of the earliest video games though. It's also a very good production with simple gameplay packed with bonus features.
Space Invader
Even if you don't actually remember playing Space Invaders the first time around, you'll be very familiar with its iconic theming. Playtech has now seized the concept of this popular title and has turned it into a fun and exciting 5-reel slot with an 8-bit soundtrack and pixel graphics. You'll see the iconic UFO and space invader symbols as well as the classic defending cannon that will make its appearance around the reels.
If you love old-school PC gaming, you should definitely check out these five video slots. You're sure to find plenty to keep you entertained.