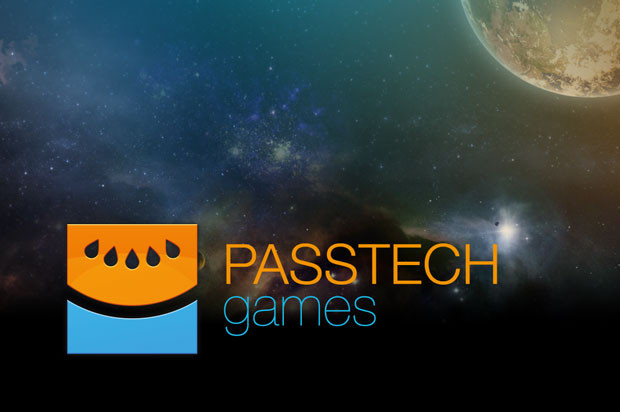 In this week's interview with an indie developer, we catch up with programmer Sylvain Passot of PASSTECH Games, creator of real-time-strategy Space Run. With 10 years of experience under his belt, he started the studio back in late 2012, and this RTS is his first game as an indie.
What got you into game development and how was PASSTECH games formed?
When I finished my studies I was lucky enough to be hired by the French studio Etranges Libellules. I worked there for 10 years as a game programmer and lead game programmer, and we released several titles on home console. The studio mainly worked on licenses with publishers and was hit really hard by the crisis in the video games retail market. I'd already thought about entering the indie world when the studio closed and seized the chance I'd been waiting for. So in late 2012 I started Passtech games with my savings and a burning desire to create a game that was "small but beautiful."
Where did the name PASSTECH games come from, how did you go about choosing it as the name of your studio?
Choosing a name is never easy, and when you do it has to be tongue-in-cheek! "Passtech" is a mix of my surname "Passot" and "technology" as I'm a trained programmer. The name also plays on the French word for watermelon, hence the logo ;)
When you aren't creating games – what do you do for fun? What kind of games do you play?
When I'm not working on Space Run I'm a dad first and foremost, and when I do have a little time to play a game on PC it's a strategy or indie game. As a former fan of collectible card games, I recently played Hearthstone too.
Could you tell us a little about Space Run? What inspired you to make this game?
The main source of inspiration for Space Run was the board game Galaxy Trucker by Vlaada Chvatil. It's a space transport game I'm particularly fond of where you also have to build the spaceship of your dreams (or at least try to).
It was important for me to make a genuine video game and not a board game adapted for the computer. I also wanted the game to be accessible. When I looked in my Steam library, all the spacecraft building games were really complicated and needed hours of learning before you could have fun playing. That's why I was also inspired by other games like Plants vs. Zombies that were accessible but also had depth.
What is your main vision of the game, and why will gamers fall in love with Space Run over any other game in its genre?
With Space Run I hope that players recapture the joy kids experience when they build Lego spaceships. The construction mechanics in Space Run are very simple and enable you to construct an infinite number of vessels, except that the ones in Space Run fire "real" lasers (and go pew !).
I also think the game concept is fairly innovative and will demand more from players than what they would expect even from a classic tower defense game, because there's a whole bunch of stuff to manage on the ship even after they've finished building it. They'll also have to find a balance between a swift vessel (that makes much faster deliveries) and a solid craft (that delivers the entire cargo intact), and it's these elements that make Space Run truly unique.
Space Run looks like a mix between a highly customizable game such as Gratuitous Space Battles and a tower defence game without really being either. The concept seems pretty intriguing; how did you come up with the idea for this game?
Like I said, my aim was to create a spacecraft construction game and not a tower defense game, but I wanted the action to be in real time and not restricted to a specific phase so players could enjoy the gameplay in Space Run right away. That's how the mix of construction and action in the gameplay design for Space Run evolved into a "tower defense" game, but I think the game design is still far from being a classic tower defense game.
Can you tell us a little about the level of customization players can expect in Space Run ? Are you adding game elements that will enhance the replay value of the game?
Players can unlock the customization elements in Space Run as they progress in the game. As a haulage contractor, the player will earn Space Credits and reputation, and as his reputation grows he'll be offered additional, more difficult missions and get access to new technologies. He can use his Space Credits to buy plans for new modules or add new capabilities to upgrade the modules he already has. There are 18 different modules available to build, each with 2 active capabilities and 1 passive ability.
Each mission is worth 5 reputation stars in terms of replay value, and players must do a "run fast & safe" to improve their performance, with each of these elements being worth 2 stars, (with 1 extra star for delivering the cargo off alive ;) ).
How did you go about designing and producing Space Run ? Can you tell our readers a little more about your process and working methods?
Passtech games is a one-man band (me!), but that doesn't mean I work alone. I collaborate with freelancers on many aspects of the game and ultimately lots of people will have contributed to the game development to a greater or lesser degree… as a trained programmer I enjoy assembling all the game elements myself.
Indie developers have a notoriously difficult time financially. How have you managed this side of your new studio? Has it been challenging?
I knew I'd have to develop Space Run with very limited resources. My main sources of funding were my own savings and I was also fortunate to receive a grant from the French state and some financial assistance from my publisher to finish the game off properly.
Have you got any other projects in the pipeline you can tell us about – either in production or at the ideas stage?
No other project is planned at the moment, apart from making Space Run as good as it can possibly be!
If time and money was no object, what kind of game would you see yourselves producing?
I really love PC games and science fiction. I think a great roguelike game set in space would be mega cool.
Thank you very much for your time, we'd like to wish you the best of luck, and we look forward to what you'll next surprise us with! Keep us informed.
You're welcome! I can't wait for you to try Space Run.