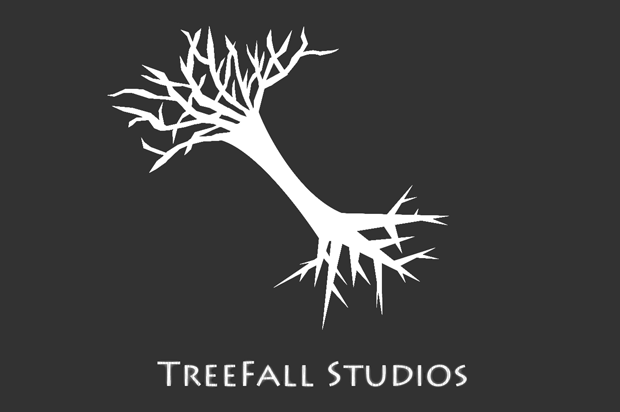 In this week's interview with an indie developer, we catch up with founder and creative director Eli Brewer of TreeFall Studios, creators of platformer The Gem Collector. This small indie game development company hopes to create new and unique experiences that people can pick up and enjoy.
What got you into game development and how was TreeFall Studios formed?
I have loved video games for as long as I can remember, and I have been playing them ever since I received my first game system, a Sony Playstation 1. Naturally I wanted to grow up and create experiences like the ones I loved so much so other people could possibly feel the way I did when playing video games! As I graduated high school and went to college, I decided to try out the "Simulation and Game Development Major" at my local community college, and it has changed my life.
I finally might have the ability to create games as I have wanted since I was a young kid. I met some new people in my game development classes and decided I wanted to create a company that could make games we wanted to make, and suddenly, TreeFall Studios was formed!
Where did the name TreeFall Studios come from, and how did you go about choosing it as the name of your studio?
The way TreeFall received its name is actually a little silly. One day after a windy storm I went outside to clean up a little in my yard. As I tried to remove some loose branches from a tree, a ton of larger branches started falling from the top of the tree and I had to run out of the way to not be semi crushed. Haha! At that moment I had a lightbulb go off in my head that only said the words: "TreeFall Studios."
When you aren't developing indie games, what do you get up to?
I am generally busy with right many things actually! I am working on multiple indie games at once so it takes a lot of my time! If I am not working there is a good chance I am probably watching Psych, my favourite TV show ever haha! I also enjoy making music and singing which I do quite frequently! I am still finishing up my degree as well so a lot of my time is still spent at school! I do play video games still when I get the chance and have currently been enjoying the difficult platforming experience Donkey Kong Country: Tropical Freeze! I suppose I get up to many different things, always busy with some thing or another!
Could you tell us a little about The Gem Collector ? What inspired you to make this game?
Of course! I love 2D platform games that make you go the extra mile to collect every bit of the items in the game, and this type of concept inspired me. I just started playing around with concepts of collecting gems and it took me to all sorts of unique gameplay areas!
What is your main vision of the game, and why will gamers fall in love with The Gem Collector over any other game in its genre?
My vision for the game is for it to continue to grow as a fun and challenging 2D platform game that gamers will love to pick up and play from time to time! I have already updated it once with a free DLC pack and more will come in the future hopefully! I hope gamers will fall in love with this game over others in the genre because of the unique locations and level design present in the game, as well as the game's overall atmosphere. I want to create a world where you can go to and have fun jumping around collecting gems and fighting enemies while listening to an awesome soundtrack to enable you to have a one of a kind experience.
How did you go about designing and producing the game? Can you tell our readers a little more about your process and working methods?
This is one of the first games I designed, so it was early in my limited area of experience. For The Gem Collector, I just started thinking of locations and levels I wanted players to be able to go to, then started creating little objects in photoshop to be used in the levels, and started piecing the levels together! Almost all of the levels were created on the fly, and not designed and drawn out before hand, which is the preferred method for most professional game development. So my methods of working on this game were not the greatest, yet it turned out to be a good product in the end.
How are you finding the indie developer life so far? The biggest discussion we always have with indie developers is how hard it can be from a financial point of view. What is your solution?
That is correct, financially it can be a nightmare. Currently, I have no solution. I am just getting started with this company and its games, more much greater things will come soon, but for now, with this limited amount of sales and small audience, I have a part time job as well to get by. Hopefully as our name and reputation increases, and we reveal our new and larger games, we can have a much larger scale Kickstarter campaign be successful and start us off from there! Having a fan base of people who purchase most or all of our titles would also be extremely helpful in the financial journey! We also have game soundtracks for download on my Google Play Music artist account, hopefully that can also be an avenue of financial support, but we will see how it goes I suppose!
Can you tell us a little about some of the other projects you have in the pipeline?
There are a few other projects we are working on! Night Detective is a point and click mystery adventure game being worked on by myself, and Tyler Racey, a TreeFall developer, and it is almost finished and about to be released on the PC! The Letter, which is a first person adventure horror title, is being worked on solo by me, and will be launching on the Nintendo Wii U within a few months. There is another secret project being worked on by all team members and it will be revealed after each of those titles are released!
If time and money was no object, what kind of game would you see yourself producing?
If money was no restriction, I could see myself working on a very large project. I would like to make a different title in almost all different respective genres of gaming, to experiment with each and give players the opportunity to have many different experiences that come from TreeFall Studios! Probably, the first game we would produce would be a large scale 3D platform game or a massive RPG adventure!
Thank you very much for your time, we'd like to wish you the best of luck and hope we'll see your studio release some great games in the near future! Keep us informed :)
Thank you so much for the interview, I really appreciate it! Hopefully TreeFall can release some titles that gamers will be enjoying very soon! I will be sure to keep you updated with news! If you or anyone is interested, we update fans on our social media sources pretty frequently, you can follow us on Twitter or like us on Facebook whichever you prefer! Hope you keep in touch, thanks again for your time! – Eli