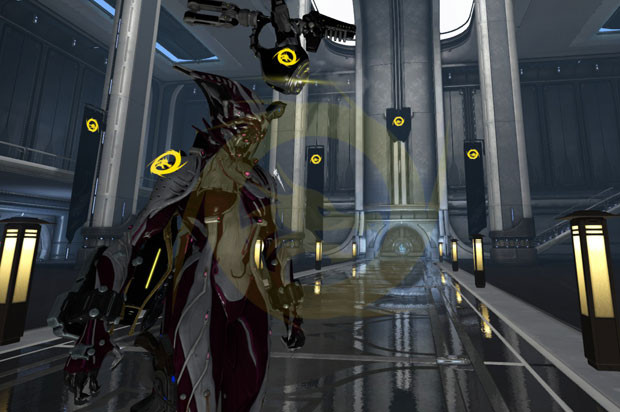 ManaPool has been active in Warframe since early July, 2014. The clan is officially affiliated with ManaPool.co.uk and ran by our Editorial Team, though we are growing and delegating more responsibilities to other people as the clan develops.
We are a group of genuine mature gamers that enjoy the spirit of gaming online along with the camaraderie of fellow clan members. Ideally, without the screeching high-pitched trash talk of a 12 year old voice blasting in our ears.
We pride ourselves in providing a fair, enjoyable and competitive Warframe gaming experience for all our members. We achieve this by ensuring the members of our clan work together to achieve mutual goals and by ensuring we maintain a positive and pleasant atmosphere within the clan. Membership of our Warframe Clan is a privilege and never a right. Anyone found working against the interest of the Clan, or generally lowering the enjoyment our other members get out of playing Warframe, will be removed.
We want to ensure that our members feel at home in our clan and if you ruin that home, you're not welcome.
The first thing you must know is that we are not a mass-recruitment clan, and we never will be. Therefore, if you are looking to be a part of the biggest clan in Warframe, this is not the place to be. We grow slowly and organically, allowing our long-term members to invite their friends and other friendly people they come across during their Warframe missions. We don't shy away from taking on new players and helping them to get established both with experience and equipment.
The ManaPool Clan works hard to maintain the good spirit and fun atmosphere we have created and our number one priority is to ensure all members have a good time. If you are interested in becoming a part of this, please visit our clan website and fill in the recruitment form, so that we can invite you at the next available opportunity.
What we offer
A friendly, pleasant atmosphere.
Access to all content.
You will be successful and well geared.
A fully developed Clan Dojo.
We're an integral part of an active alliance, Project Pandemonium.
Our clan host both an active Clan as well as the Alliance Teamspeak Server.
What we require
Loyalty: Stick with your clan through both good and hard times.
Activity: Play at least 1-2x per week. Let us know if you're going on holiday!
Maturity: Don't be an arse.
Friendly: Help other members, both with advice and missions.
Generosity: Contribute Resources to the Dojo and Solar Rails.
Community: Be an active part of the Clan Chat, Alliance Chat and Teamspeak!