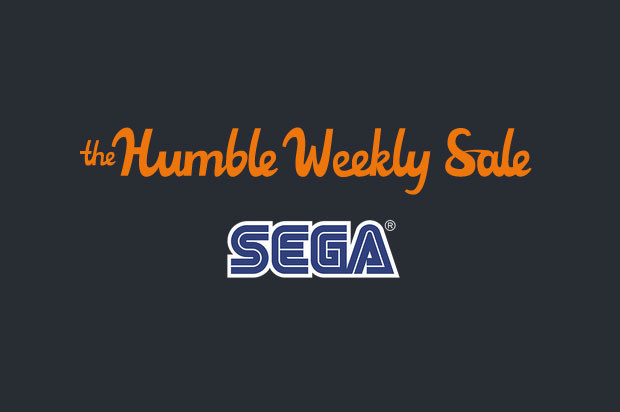 This Humble Weekly is quite something, as it includes 9 SEGA titles as well as 10 SEGA Genesis ones, for a total of 19 games. Whilst the Genesis titles don't really interest me greatly, some of the other titles in the bundle are true classics and among the games I'd strongly recommend picking up if you don't yet have them in your collection.
At the usual price point of $1 or up, you receive Alpha Protocol, Company of Heroes, Rome: Total War and Hell Yeah! Wrath of the Dead Rabbit on Steam. I have no idea what the latter is – but the first three games in that list are all pretty awesome. We reviewed Alpha Protocol in 2010 and it's an action RPG with a spy theme which is well worth playing at least once. I had great fun going through it and at this price combined with the other titles it's an outright steal.
Company of Heroes is another game we reviewed – and the opinion states by Kraken in that review completely reflects my own. CoH is probably the single best real-time strategy game ever made and it belongs in your collection. Zero excuses!
On top of that comes Rome: Total War, one of the finest installments in the series, together with Medieval II: Total War. Which guess what, comes with this bundle at the next price point! Which brings me to the next price point: at $5.99 you receive not just aforementioned Medieval II: Total War, but also The Typing of the Dead: Overkill*, Binary Domain, Renegade Ops and 10 SEGA Genesis titles. Those include real classics such as Golden Axe – for the older gamers among us who really want a dose of nostalgia.
Last but not least – at $14.99 you also receive Total War: Shogun 2. Whilst this really wasn't the best title in the series, mainly due to the setting, it did add some significant improvements which I hope spill over into future releases. The skill trees on generals and agents were pretty damned fun.
*Note: The Typing of the Dead: Overkill is not available for sale in Germany. Customers in Germany will receive Sonic & All-Stars Racing Transformed instead of The Typing of the Dead: Overkill.
This deal is only here until Thursday, March 20, 2014 at 11:00 a.m. Pacific Time, so seriously – grab it before it's too late. I strongly recommend you at least grab the $1 package as there's absolutely NO reason why you shouldn't.