The weeks just fly past at the moment, but here we are again with another Humble Weekly. This time around a PopCap bundle, with some pretty fun and well-known titles in it. At the $1 price point you gain the following PopCap titles: Peggle Deluxe, Bejeweled 3, Bookworm Deluxe, Escape Rosecliff Island and Feeding Frenzy 2 Deluxe.
Pay $6 or more and you also get Plants vs. Zombies: Game of the Year Edition, Peggle Nights and Zuma's Revenge.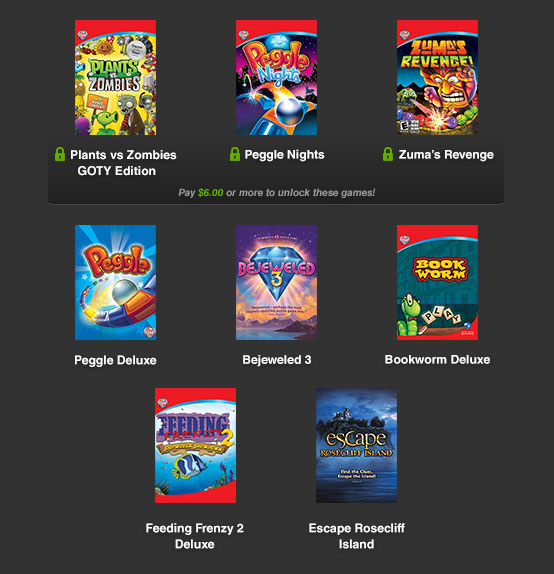 This is a pretty good deal with some really addictive casual titles. If you're looking to get your mother or significant other hooked on some kind of gaming, these are the perfect titles to attempt this with. Or heck, buy them for yourself! Grab this deal before it ends on Thursday, February 13, 2014 at 11:00AM Pacific Time.