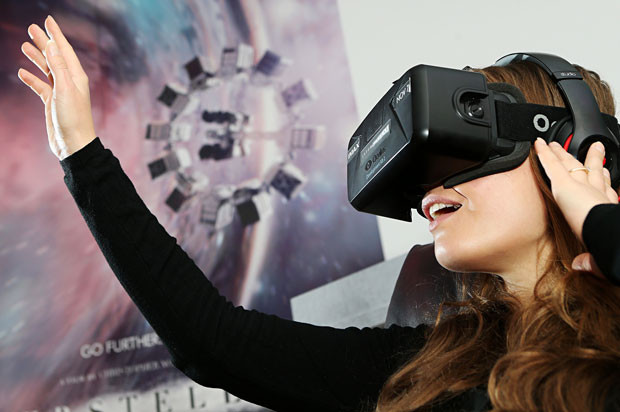 It's hard to believe that the first website went live less than three decades ago. Before this, the idea of sending messages from one computer to another was possible, but it involved a complex – not to mention expensive – process.
Now the web plays a huge role in every aspect of our lives – from the way we talk to each other, to the way we shop and learn.
This, combined with the availability of ever-more powerful computers and smartphones, is revolutionising the way we play video games. Here are three trends we think will shape the future of online gaming…
Virtual reality
From an investment point of view, developers know that virtual reality (VR) is the place to be. As venture capitalists scramble to get in on the action, a Digi-Capital report estimates that the Augmented Reality and Virtual Reality industry will be worth $120 billion by 2020.
As it stands, the likes of Oculus Rift has struggled to break into the mainstream. But as virtual reality becomes cheaper and the technology improves, there seems no limit in terms of the ripple VR is likely to send through the online gaming industry.
It's also making waves in the online gambling industry. But while we're yet to see VR on sites like Play Cosmo, the possibilities for an 'authentic casino experience' make a VR an attractive prospect to the world's top casino software providers.
More of a family past time
Over the years there have been many stories of parents' fears for their children's gaming habits. Among the most common fears is that gaming has a negative impact on real-life human interaction. The picture we're shown is of unhappy children living secluded lives.
But research suggests that gaming is becoming increasingly social. Not only does online gaming encourage interaction between players, but as described in article from Forbes, it is healthy for parents and children to play video games together. Mobile gaming can even make this a reality during lunch hours at school or work.
Players as creators
Despite some resistance from game developers, modding is a natural extension of what players have been doing since board games like Dungeons amd Dragons were popular. Modders have been part of an underground online community for years. But after Bethesda Game Studios included mods in the 2016 release of Elder Scrolls V: Skyrim Special Edition, it looks like the practice is set to go mainstream.
A growing number of crowdfunding campaigns also offer creative roles in exchange for funding – which leads neatly on to our next point…
Equity crowdfunding
Back in 2012, Kickstarter changed the way in which videogames could be funded and created.
Kickstarter is no longer as lucrative a funding platform as it was for gaming. Yet a new model – equity crowdfunding – may have a major role to play in the future of not just online gaming, but video games as a whole.
When Fig came on the scene last year, it offered a mix of 'traditional' crowdfunding methods and the possibility of equity-based investment.
DoubleFine's Fig campaign for Psychonauts 2 raised nearly $4 million, while InXile's raised just over $3 million for Wasteland 3. Could equity investment be the future of indie gaming? And could it allow the smaller developers to compete with the larger ones? Watch this space.