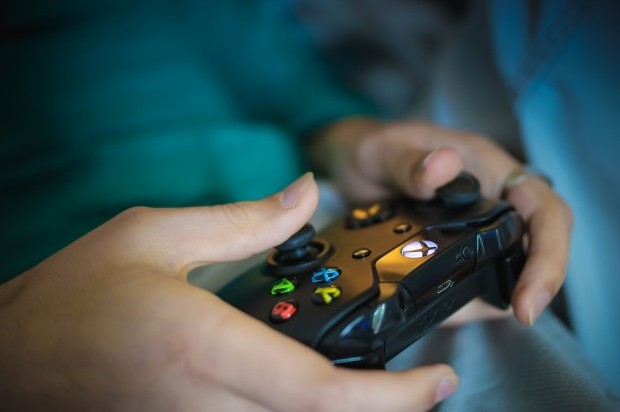 Gaming online has been around for a while now, but only in the last few years has it really come to the fore. With faster internet and better technology, it makes sense that these games can do more than ever before. This boom has come quickly and in many different forms, so let's take a look at the online gaming revolution.
MMORPGs and their Impact
While there was the ability to play online, this wasn't really used all that much until the dawn of Massively Multiplayer Online RPGs (or MMORPGs for short). Until these became available, we were stuck with split screen play or LAN parties. This was limiting and when faster internet came along, a world of online gaming opened up.
Neverwinter Nights was one of the first of its kind and launched the genre in a massive way. This combined graphics and multiplayer action in a way that hadn't yet been explored. From there, it's only expanded and come to encompass new games like Ark Survival Evolved.
Not every online game is an RPG and there are many that create a similar sense of camaraderie. These include the likes of Call of Duty, which has made online play accessible to a new generation. This is a natural progression of the online gaming world, as it grows from just being about RPGs to first person shooters, football games and more.
Casual Games Online
As we look at the way this has continued to evolve, casual games are massive in this market. Free to play, browser based games have been around for some years now but they're only getting more sophisticated. These now have more elements involved and can mimic more sophisticated games too.
The likes of free bingo has made the world of online gaming accessible to many more people. These free to play games can even allow players to win actual cash, which is a massive draw for those seeking a freebie. With smartphones and tablets, virtually anyone can begin to play on these games.
Free to play apps are also booming within the casual market, as users are now accustomed to downloading and playing these games directly on their device. There's no longer as much trepidation concerned with doing so, as more age ranges are getting accustomed to it. This has led to many more social, free to play games being launched on the market.
Games like Candy Crush, for example, work on a model of being free to play with micro transactions. If you look at the Google Play store, the top games being downloaded are using this same model too. This shows that people want the initial freebie, but may perhaps spend cash further down the line if they are motivated to.
Moving forward, more robust internet connections and graphical capabilities will doubtless continue to impact the games we play online. Right now, there are some disparities between games played over the internet and those without this capability, but this gap will be sure to shorten in years to come.