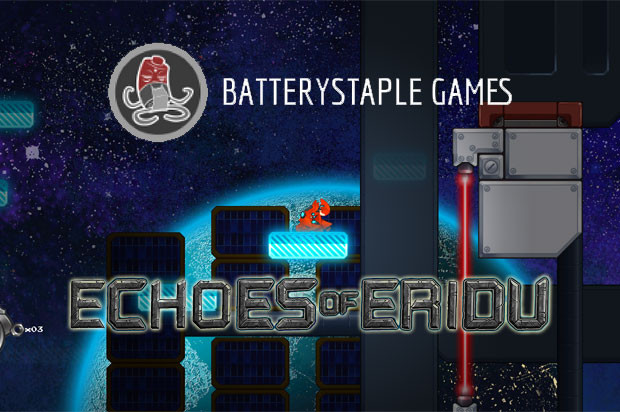 If you're into retro style action platformers, then Echoes of Eridu might be something you want to look into. Indie studio Batterystaple Games are currently developing this action platformer built to feel like Mega Man X but with random levels, random power-ups, permanent death, and multiplayer. That's right, Echoes of Eridu features full local and online co-op support.
Playthroughs include procedurally generated levels and over 100 power-ups and weapons to aid the player in dismantling the robot revolution. Echoes employs a pre-game loadout system, which expands by completing challenges in-game and persists through permanent death.
In Echoes, a simple shipping facility AI (working for a company that parodies Amazon) slips up and accidentally incites a robot revolution. You play as the last few mostly-still-humans who are capable of keeping humanity safe. The game draws parallels between the development of artificial intelligence and the Sumerian creation myth. Battle your way through procedurally generated shipping facilities, data centers, power plants, and other industries that Google will totally own in 30 years in an attempt to secure humanity's place in a mostly-ruined world.
Echoes of Eridu is in alpha right now, and Batterystaple Games are launching a Kickstarter and Greenlight campaign on April 11th, to coincide with their booth at PAX East.