For those unaware, The Golden Joystick Awards are pretty much the Oscars for the video games. So which games claimed the top prizes this year? Read on and find out!
Best downloadable game
Winner: Minecraft
Minecraft is huge. And I mean, really, really, really huge. The game is incredibly simple, and at first glance looks like something that could have been made many years ago, but don't be fooled. It's both indepth, complex and incredibly addictive. With Xbox and Apple iOS versions on the way, nothing seems to be able to stop creator Notch from becoming one of the most successful Indie developers of all time.
---
Best mobile game
Winner: Angry Birds Rio
Some people wont get it, as there really isn't anything to this game. But others love it. And you can't deny, there's something addictive about Angry Birds. And best of all: It's free. A complete expected result that wont surprise anyone. Are there better mobile games out there? Absolutely. Do they have the same mass appeal? Nope.
---
Best free-to-play game
Winner: League of Legends
Utterly addictive and far more polished than we have any right to expect a completely free game to be, League of Legends strolled off with the best free-to-play game award. If you haven't played it yet and you find yourself with some time to kill, give it a spin.
---
Best music-based game
Winner: Guitar Hero: Warriors of Rock
I'm going to make myself somewhat unpopular here among fanbois, but holy sh*t – this is not a fucking genre. There's barely any games in it, they're all based off the same thing and just…  no. Possibly stick them in with party games, or something along those lines but the fact that this got a genre of it's own just so it could win something is utterly stupid. Pretend this never happened.
---
Best strategy game
Winner: Starcraft II: Wings of Liberty
Personally, I would have liked to see Civilization V win this as I find it incredibly underrated. (And Starcraft 2 overrated…) Or Shogun 2, but I somehow find poetic justice in Creative Assembly NOT winning an award after the torture they made us go through with buggy releases of Medieval 2 and Empire. One can however not deny the joy that Starcraft has brought to millions of players, so despite the fact that on a personal level I find it incredibly boring and don't see the appeal, it probably does deserves to be here. As hard as it may be to admit.
---
Best sports game
Winner: FIFA 11
Despite being a PC Gamer, there is one game series that I've secretly enjoyed on consoles since 1997, and using a controller on the PC in more recent years. It's simply great fun with a friend or two, and nobody can deny that the Fifa series has made some significant improvements in recent years, enabling it to compete with Pro Evolution Soccer. Hell, Fifa 12 is even better so we might just see the series land this award again next year.
---
Best racing game
Winner: Gran Turismo 5
Gran Turismo has been setting the standard for driving games on consoles for many years. The latest installment in the series took quite a while to arrive, but when it was there, it was mighty popular. And look at those graphics – it almost looks like a PC Game ;-)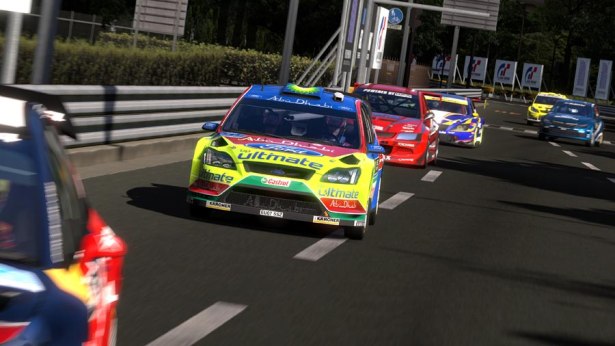 ---
Best fighting game
Winner: Mortal Kombat
Does anyone still play games in this genre? Really? Fine, I'll write something about it. Every since "One Must Fall: 2097″ I didn't feel there was any point in releasing more games in this genre. Granted, I've enjoyed my share of Mortal Combat in the past, but the enjoyment never lasted beyond the initial interest of about 15 minutes. Wake me up when someone does something new/unique/interesting to the genre.