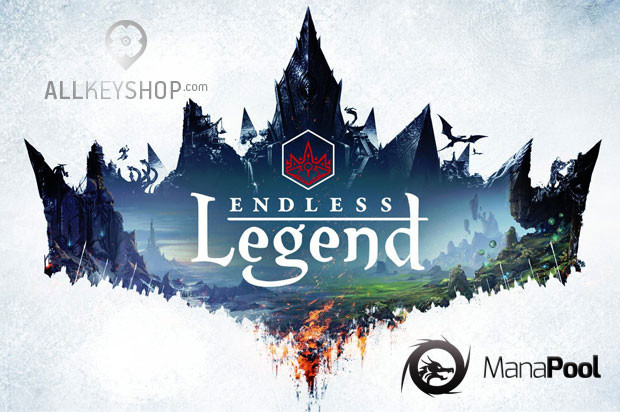 AllKeyShop.com, the top price comparison store, and ManaPool.co.uk, the site that is 100% focused on PC games, have teamed for this awesome giveaway.
What's this about?
Allkeyshop provides the most competitive prices on the market. They have tested and frequently continue to anonymously check CD key vendors to offer you great quality of service and allow you to buy your PC games, Gamecard, and Xbox products (Xbox points, Xbox live and Xbox games) with extreme confidence.
So these CD keys…
They're multi-digit codes that the store will send you via e-mail after your purchase. You can then use these codes on official download platforms such as Steam, Origin, Uplay or Battle.net to activate and download your game.
These CD keys are a low-priced, fast and convenient method to get your games to your home in just a matter of minutes.
And this Allkeyshop?
On the CD key market there are a lot of online stores today, and to level the competition you must be on top of your game. Most of them claim that they are the best but when it comes to customer support and satisfaction they really don't live up to the hype. Some never send the CD keys, and others don't provide proper customer assistance when problems occur.
At Allkeyshop they offer you the best CD keys and guarantee that you are getting one from an original retail box. Together with their most trusted partner sites, they give you the latest, genuine, and 100% working CD keys.
Onwards with the Giveaway!
Endless Legend is a fantasy 4X from AMPLITUDE Studios. It's just hit beta stage earlier this week, so this is the perfect time to dive on in. We had a look at its alpha, and while there's still much to be added and improved on, the foundation is most certainly there. Take this opportunity to test out the game and leave your comments with the devs.
How to Enter:
Log in with your Facebook or Email account
Follow and complete the simple steps on the widget to gain entries
You can earn extra entries by re-tweeting about the giveaway or using the Daily Bonuses
Don't forget to read the Terms and Conditions to get the full rules
The winner will be chosen on July 12, 2014
Best of luck Gamers! Remember, this giveaway will only be available for 7 days. So earn as many entries as you can. Join now and share this with all of your friends!